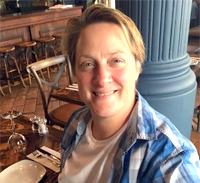 About me
Hello, I'm Dawn. Welcome to my website.
I am a fully qualified Government Approved Driving Instructor (ADI) and I am passionate about helping all my learners reach their goal of becoming a safe and confident driver. There's nothing quite like the buzz I get when one of my learners passes first time!
After ten years working for Sussex Police, and a few years before that as a bus driver, where I gained awards in safe driving and excellent customer care, I became a driving instructor because I wanted to combine my love of driving with the opportunity to work face to face with people. In the past I have been involved in coaching swimming and football so I know that coaching suits my personality.
I'm very calm and patient, and ten years in front-line policing means that nothing fazes me. I love meeting new people and find it easy to get to know them. Lessons are always conducted in a friendly and relaxed manner to ensure my learners feel at ease during lessons.
I chose to work with LDC because everybody is different and the LD System allows for flexibility in lessons by putting the learner at the centre of the learning so that we proceed at the pace that's safe and right for you. I aim to make every lesson enjoyable and as productive as possible. Learning to drive with me means this is your learning journey and, as with any journey you make, you can plan and decide which route you want to take.
When I'm not on driving lessons, I enjoy cycling, camping, and I'm a bit of a foodie – both constantly trying new recipes as a cook and trying new restaurants so living in Brighton and Hove means I get lots of chances to try new places. I love living down by the coast and my favourite evenings are those where we can head down to the beach for a barbecue.
If you're interested in finding out more about my approach or the LDC system, then click here to "Contact me"
Call today on 07725 918440 or Email me to find out more
If you have any questions or to book lessons today, feel free to contact me